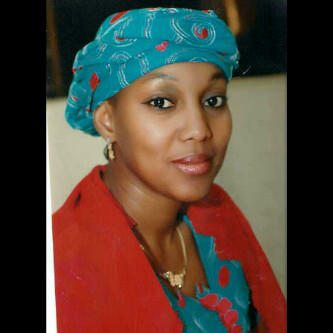 A paragon of beauty, Zulaiha or Magajiya (as her loved ones fondly call her) was the first daughter of President Muhammadu and his late wife, Safinatu Buhari.
Born 5th Dec 1972, Zulaiha started her secondary school in Queens College, and pursued her JS2 in Federal Government College, Kaduna. She became a student at Ahmadu Bello University where she took up B.Sc. Economics and completed her post-graduate diploma in Management.
She became an employee of the African Intercontinental Bank (AIB), then proceeded to work with the Ministry of Solid Minerals and Steel in Kaduna until her death.
Zulaiha Buhari established the foundation called Hajiya Safinatu Buhari Foundation (HSB), which catered for the poor people who were suffering from diabetes mellitus. She was also the treasurer of the Nigerian Institute of Management (NIM).
Moreover, she has worked with several non-government organizations (NGOs) within her community and other places. She is survived by her husband, Captain Junaid Abdullahi, and her three children, Halima Junaid, Muhammad Buhari Junaid, and her new born baby girl.
She died of sickle-cell anaemia shortly after giving birth to a baby in Nasara Hospital, Marafa Estate, Kaduna on November 30, 2012.
Most Nigerians only got to know more about the 40-year-old lady after her death