follow us on twitter @citypulse_ng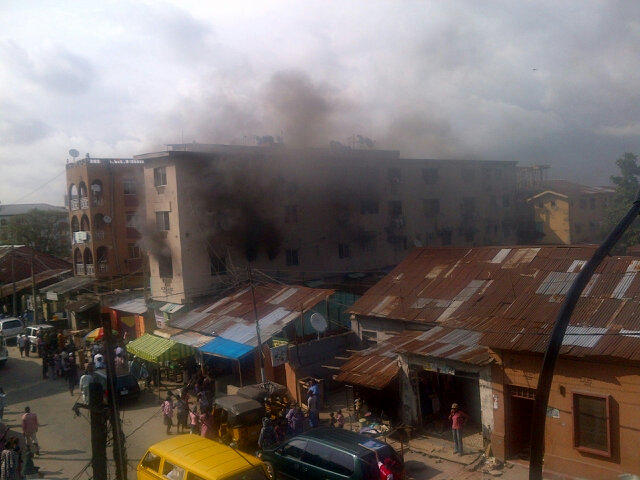 A three-storey building along Oil Mill Street in Lagos Island is on fire. Eyewitnesses said that there are children trapped inside the house as neighbours and bystanders scampered round in an effort to put the fire under control.
Several calls have been made to the police and fire brigade.
However at the time of filing in this report, no fire service team is in sight. pls who knows any fire service contact